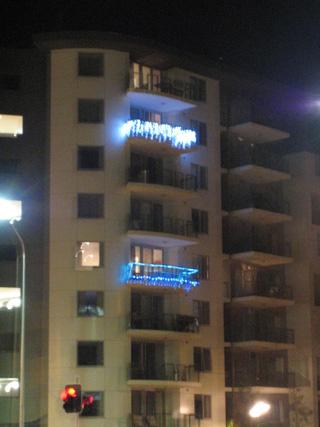 Shock and/or horror. Greens and the media alike are overstating the effectiveness of Earth Hour. It's fashionable in the media nowadays to be "green". Every other day there's "news" about climate change, whether it be the ice caps melting, or some species allegedly dying as a result of it.
So, it should come as no surprise that when "reputable" news papers such as the Sydney Morning Herald posted "before and after" photos of Earth Hour that the photos were, to say the least, overstated. Anyone who knows a little about photography can tell that the first photo is far more over-exposed than the second photo. If you look at the lights in Hyde park (which were left on during Earth Hour), you can see that they are far more prominent in the before photo when compared to the after. In fact, the Creative Director of a global marketing company describes the exposure difference as "drastic". Matt didn't know that the before photo was actually taken two days before the after shot, when weather conditions made the difference even more dramatic.
This year, for Earth Hour, I decided it would be a great idea to show the greens how ridiculous they are.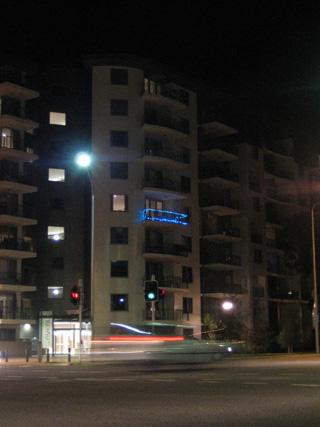 And it looks like I wasn't the only one. Someone else took me up on the challenge...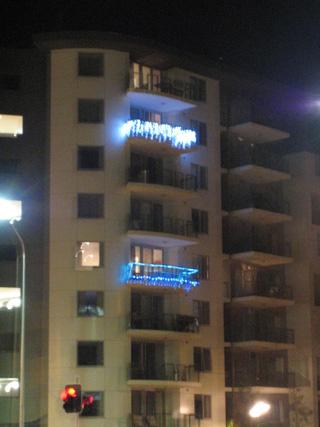 His lights went on about 15 minutes into
Earth Hour
.
I was pleased that there was a significant number of people pointing at our apartments during the hour. Looks like this is one protest that actually got noticed.