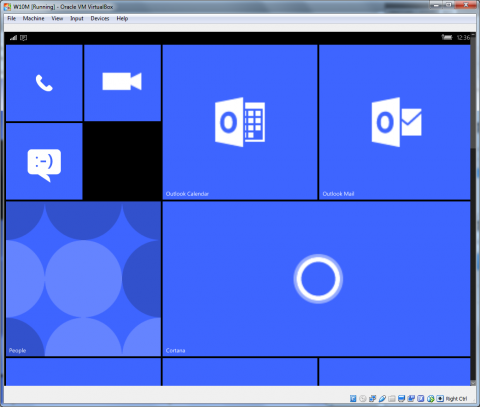 Disappointed by the requirement of the Windows 10 Mobile SDK for SLAT, I decided to try to find another way to kick off with W10M development.
Here's a solution to get the Windows 10 Mobile Emulator working on Windows 7, without Hyper-V, and without SLAT.
Kick off by installing Virtualbox
Download "Microsoft Emulator for Windows 10 Mobile" (direct link)
Run the auto-downloader, and choose "for installation on a separate computer". It will download XDE and the Emulator image (about 1.5GB).
Under \Redistributable\1.0.0.0, run WindowsPhoneSDK-VHD.msi
Copy C:\Program Files (x86)\Windows Kits\10\Emulation\Mobile\10.0.10586.0\flash.vhd to somewhere you have write permissions
Create a new Windows 8 VM in Virtualbox, and use the existing flash.vhd file as the drive.
Edit your Virtualbox VM before firing it up to the following settings:
Memory: At least 1024MB
Chipset: ICH9
Enable IO APIC
Enable absolute pointing device
Enable PAE/NX
VT-x and Nested Paging should already have been checked by default
Network: Under Advanced, change Adapter Type to Intel Pro/1000 MT Desktop (82540EM)
Fire up the VM. It will complain, quite possibly the error "General failure - DON'T USE THIS!!!". OK-away any errors, and try again.
The Windows 10 Mobile Emulator booted in Virtualbox for me after the third attempt. Starts first go every time now!
Works on an Intel Core2Quad Q6600, under Windows 7.